Why do companies sponsor Youth projects?
Why do companies sponsor Youth projects?
April 03, 2022
by Alexandra Nima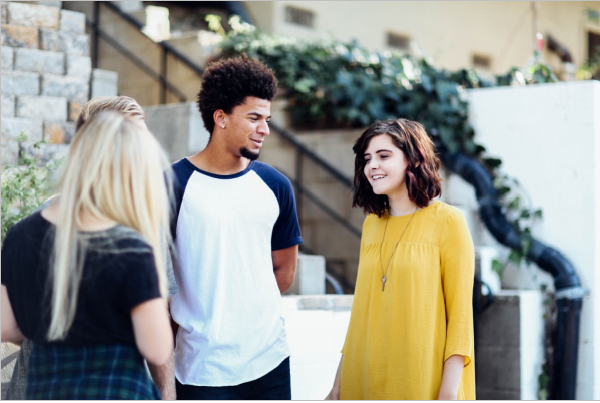 Preface: why we conducted this research

Mid-summer 2021, this ENFJ-type personality decided to start a Youth NGO. The new organizational format served to "marry" my artistic talent and my competency in helping others grow, honed over more than 20 years (for free, in my spare time). 

The idea for our novel, interactive Flashmob had existed as a single event since November 2019, when I had first pitched it to my local embassy for funding. During Covid, it grew into a much bigger, EU-wide concept in the shape of a novel costume-singing flashmob triggered by a wearable costume. 

Months later, I gave podcast interviews to connect with others and hear their opinions about Vitruvian Vision. The feedback I received was that the idea pleased people of any age, heritage, orientation, and location. 

Yet reaching (governmental and corporate) sponsors was an entirely different issue. Having talked to local embassies, my Linkedin connections and selected company sponsors for our project to no avail, my idealism and energy were at an all-time low. So was my team's.

Hence, we decided to dig deeper into the WHY companies might want to sponsor Youth initiatives, secretly looking for the not-so-obvious, "deeper" motivation that could help us get better at finding funding opportunities.

We were restricted to asking for submissions on a non-European portal (we are too small to be allowed posting on big, international journalist platforms) so the answers we received likely represent a minimal view on the issue. 

 However- what they told us also gave a very positive, human picture of the corporate youth sponsorship space, which was unexpected at times and encouraging.

Find a summary below. Enjoy!

The case for sponsoring Youth NGO projects

 A sponsored event or workshop can provide mutual benefits to both the charity and the sponsor. 

Traditionally, the receiving end will fund their operations and foster good in the world, while the giving end gets qualitative, credible opportunities for brand promotion and brand recognition. Being in the public eye as a benefactor will help businesses attract new customers, encourage their employees, help build general interest in and create a positive image of the company. 

Now more than ever, customers want to put their hard-earned dollars into supporting socially responsible brands that invest a share of their money back into the community. Both Millenial and GenZ consumers, which account for around 40% of global consumers right now, are known to prioritize brands that align with their values. According to a 2020 study by First Insight, 73% percent of Gen Z buyers are willing to pay up to 10% more for more sustainable products- more than any other generation before them.

According to both European and American studies, Gen-Z youth are also among those most emotionally (and economically) affected by the pandemic. Enhancing mental health is where we, as a youth NGO, can step in and add our share. 

The Vitruvian Vision Flashmob events help Gen-Z reclaim a feeling of joy and connection after a long period of isolation and collect participants for our upskilling workshops starting end of 2023. 

 

When conducting our study, we were thus particularly interested in why brands would foster Non-Profits working with Gen-Z youth, specifically those wanting to create lasting (behavior and mindset) change in their young clients. 

 

However, since we wanted answers to be as open-ended and accessible as possible, we decided to ask broad, open-ended questions.

Those were:

 

o Why are you typically sponsoring youth projects? (I.e., create social impact/generate attention/attract new customers, other?)

 

o Do you prefer to sponsor local, regional or national, or international projects? Why? 

 

o If you could define three key characteristics of the perfect sponsorship opportunity, what would those be? 

 

The answers we were given are summarized below.

 

Corporate sponsorship for Non-Profit Youth initiatives

 

For our article, we asked companies based in the UK, Ireland, US, AU, NZ, and Singapore to share their reasons for company sponsorship with us. All the answers we received were exclusively from Australian and Kiwi businesses.

 

One of them was Australia-based Apolinar, a full-stack web agency with over 20 years of experience in the space. Their CEO, Anna Dao, currently sponsors a scholarship for students in Tech. It enables 16-18-year-old Māori/Pasifika students from low decile schools interested in a career in technology to embark on a 10-day self-development cruise. The project aims to build a new set of skills, make new friends and build new confidence to take on the challenges in life.

 

Dao's initiative originally descended from her own experiences growing up with limited educational opportunities in New Zealand as the daughter of poor Vietnamese refugees. Those eventually shaped her into a staunch advocate of racial diversity, gender representation, and opportunities for underprivileged groups. 

 

Having recently hired a Gen-Z graduate further encouraged her to sponsor projects targeting students in particular. "With so much potential and fresh ideas, this employee has given me insight into what it was like to grow up surrounded by social media and with that, heavy scrutiny and lowered self-esteem, instant gratification, endless consumer options - whether products, services, or content - making it easy to jump onto new things continually.", Dao said.

She continues with: "In this rapidly ever-changing world, I hope that these youth projects we sponsor will help steer the next generation into a positive path in regard to their values, habits, and self-understanding."

Supporting underprivileged groups is also a primary goal for The Global 360 Degrees Group, whose Director of Marketing, Joanna Jablonka, shared some insights. A group of businesses in the "pretty hard-nosed industry of finance, real estate, and investment," their diverse expert team includes doctors, financial experts, and builders focus on empowering women and children, potentially over a broad timeline. 

 

Their initiatives originated from the CEO's family adopting foster children, then supporting an Indian charity working with children from disadvantaged backgrounds, and eventually moving on to mentoring 10 of their students through their Master's degrees. 

 

"Upon graduation, we intend to create a graduate program while also partnering with their local communities to promote healthcare and women's equality. Our ultimate goal is to build a medical clinic and school with their community and engage these students in the process, empowering them to be the leaders within their community.", Jablonka states. 

 

Some companies, like Australian Mortgage Broker and Investment Services Goldeneggs, have already supported young people in need for a more extended period- without "making a big deal about it commercially ."

 

Their CEO, Max Phelps, regularly mentors year eight students (13 to 14-year-olds) through Raise, donates to organizations from the Special Olympics to Tour de Kids, and currently 

sponsors students in Zimbabwe through a friend's NGO supporting orphans and people with disabilities. "We believe in the power of education for people to get ahead," Phelps adds. 

 

Summarizing: A genuine advocacy for underrepresented groups seemed to be the connecting factor in all the answers we received. As is the need to sponsor communities founders can connect with at a certain level- irrespective of their actual location. But what role does the location of a charity play in funding initiatives? Does it make a difference if the project is local, national, or international? More in the following paragraphs. 

 

The rationale behind sponsoring local, national, or international projects

 

The level of youth project sponsorship differs from one business to another. Eventually, each company wants to support a project that most reaches its impact. 

 

Apollinar has sponsored national projects and is committed to creating ongoing, sustainable partnerships. Since New Zealand is "quite a small country where a couple of cities hold the majority of opportunities (..) enabling opportunities nationally levels the playing field for youths" and gives them a chance towards a more successful path.  

 

The Global 360 Degrees Group, on the other hand, supports a mixture of both local and international projects. Jablonka states: "The local projects help our team members get involved hands-on, such as through working bees at refuges, while international projects really help our dollar go further and do the most good." 

 

Goldeneggs support local, national and international initiatives, while the social youth initiative Project Mar, initiated by Arabic-English-Brazilian designer Samantha Harding, supports local communities in the Favelas by providing work opportunities. The intention is to go international and sponsor community projects within similar communities worldwide.

From what we learned, the company sponsor's focus seems to be on smaller, local, hands-on projects first, where direct results can be more easily observed and felt. In some cases, companies will sponsor international projects first when there is a personal connection to the cause or organization. With more time and financial power, all those questioned would be willing to expand their charitable reach.

 

To dig deeper into what desired results they would like to achieve with their investments, we asked them to define their ideal sponsorship opportunity. Here is what they said. 

 

Key characteristics of the perfect sponsorship opportunity

 

The perfect sponsorship opportunity for the Global 360 Degrees Group Group meets its business's values and focuses on empowering women, children's welfare, and education. An ideal partnership would want them to increase their commitment each following year and involve financial donations and building sustainable, persistent alliances, where they can "add further value through their in-house skills and resources."

 

For Max Phelps, in a similar vein, the perfect sponsorship opportunity "would be one that has a direct impact, helps a young person through education and shows results at the end of it." He adds: "Knowing the impact encourages us to keep going in the future."

Anna Dao refines the definition of "a sponsorship generating results" further- she believes that sponsorship opportunities should generate three crucial skills in youth: "learning to pick yourself up and keep going, not giving up when things get hard, not moving onto something different, something new, isn't an option because you have a sense of responsibility, the self-esteem to recognize what you're passionate about, and the resilience to overcome obstacles when things get hard."

 

Of those three personality traits, she considers the last to be the most important one. Why? "96% of small businesses fail within the first two years in NZ. The difference between 96% and the 4% is psychological resilience," Dao said. 

 

Camila Sardinha, a representative for Sahar swimwear, also lists integrity, growth, and abundance as their ideal aspects of a sponsorship opportunity. 

Summarizing: the companies we interviewed are ideally looking for sponsorship opportunities that generate long-lasting impact, have growth potential and go beyond just financial donations. 

 

Key Takeaways

 

Sponsoring local, national, or international youth projects is a question of the leadership team within the company, their background, and their experiences. The funds available with hands-on empowerment are vital for all of them. 

Taking a deeper look at the motivations for corporate sponsorship of youth projects, we learned that companies of different sizes seemed to be more invested in their donations' sustainable, ongoing impact than we first expected. 

Essentially, those questioned wish to expand their sponsorship reach as they grow and help future generations thrive. 

We at Vitruvian Vision NGO share similar goals. Our Non-Profit is looking forward to working together with sponsors and brands that aim to make a difference, aim at a young clientele, and want to position themselves as socially conscious, ethical leaders in their space. 

 

Wishing Everyone a Blessed, abundant Happy New Year 2022 and PLEASE SUPPORT OUR INDIEGOGO CROWDFUNDING CAMPAIGN!